Meet The Face Behind KNS Window Fashions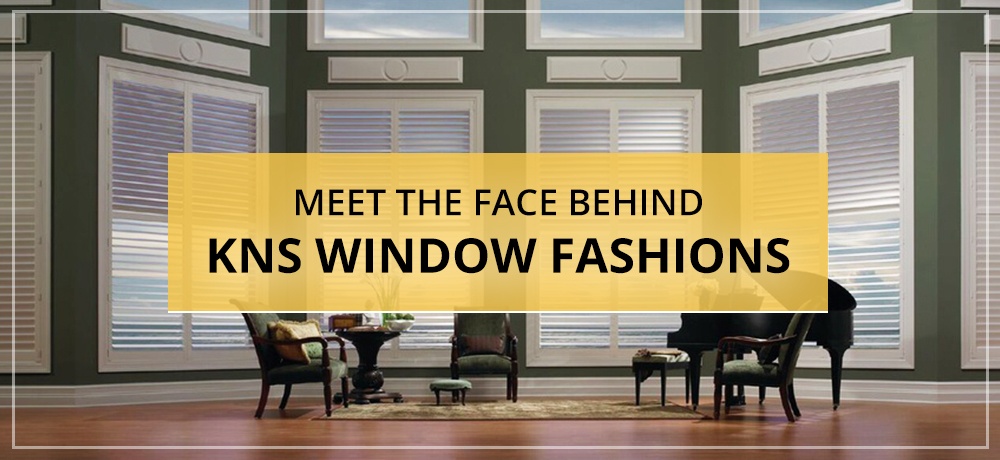 I'm Randall Brown, proud owner of KNS Window Fashions.
I look forward to sharing my story. I hope that you will enjoy getting to know me better.
I worked in retail for a large department store for eight years to learn the business and how it works. After rising through the ranks, I then worked for a small window covering business to understand how a small company operates. I liked the creative environment, and decide to open my own small business in this field. KNS Window Fashions was born thirty-five years ago and has been running successfully ever since.
Over the past couple of years, I have noticed that clients now have more choices when it comes to products and operating systems in the window shade and blind sector. However, there seems to be less choice in fabrics, especially cotton prints.
The best part of my line of work is introducing innovative designs to clients and helping people change the look of their room or home. It feels great when a customer is happy and satisfied with our service; after all, they trust us with their hard earned money. I also like the fact that we can give our customers pleasant shopping experiences through guidance from knowledgeable and confident staff.
We operate on the philosophy of making it right the first time. However, if problems occur, we make sure things are corrected as soon as possible.
As an individual, I believe what sets us apart from the others is our customers who are looking for great products at competitive prices. It's because of our product quality and prices that clients keep returning.
I attribute my success to the team's honesty, dependability, and reputation. Being able to manage large commercial projects as well as small retail sales with complete dedication to detail has given me immense satisfaction over the years.
When I am not at work, I like golfing, yard work and being outdoors. I feel giving back is very important and have been involved with the local golf club as a board member for seven years. I am also a member of Lions International Service Organization, and I have served as president of the Lions Club of Leduc.
I have enjoyed sharing my story about the things which matter to me and how they influence the way I do business.
If you or someone you know could benefit from our expertise in custom window coverings and draperies in Leduc, Edmonton, and Central Alberta, I invite you to get in touch. Please visit our website at www.knswindowfashions.ca.
Sincerely,
Randall