Why You Should Choose KNS Window Fashions!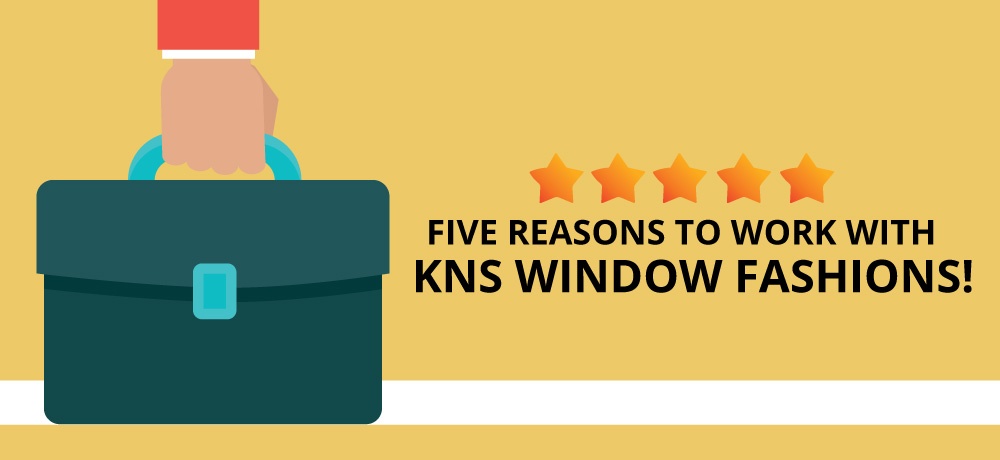 At KNS Window Fashions, we are confident about the services we provide and will not shy away from giving you references. Besides, we will be happy to tell you why we are the top name in custom window treatment services in Leduc, Edmonton, AB. We have been in this industry for over three decades and have numerous happy clients. If you're looking for window covering experts in Leduc, Edmonton, and central Alberta, here are five reasons why we are the best at what we do.
Experience
We are a brick and mortar storefront operation that have been serving the area since 1983. In the past thirty-six years of providing quality window treatment products, we have earned a solid reputation.
Range of products
We offer one of the most comprehensive selections of window covering products in Alberta.
Trained team
Our experienced staff is knowledgeable in all aspects of business, from fabrication to installation.
Free shop-at-home service
We make it easy to view and shop from our range of window treatment products from the convenience of your shop or business location.
Affordable products
We offer competitive pricing and prompt delivery and installation. We even eliminate the "middleman" as you are buying your window coverings directly from the manufacturer.
For window treatment specialists in Leduc, Edmonton AB, reach out to KNS Window Fashions. We provide quality custom window coverings including blinds, shades, shutters, curtains, draperies, bedspreads to clients in Leduc, Edmonton, and central Alberta. To learn more about the services we offer, please click here. If you have any questions about window treatments, get in touch with us by clicking here.