How KNS Window Fashions Helped A Leading Coal Research Center Find The Right Window Treatment Solution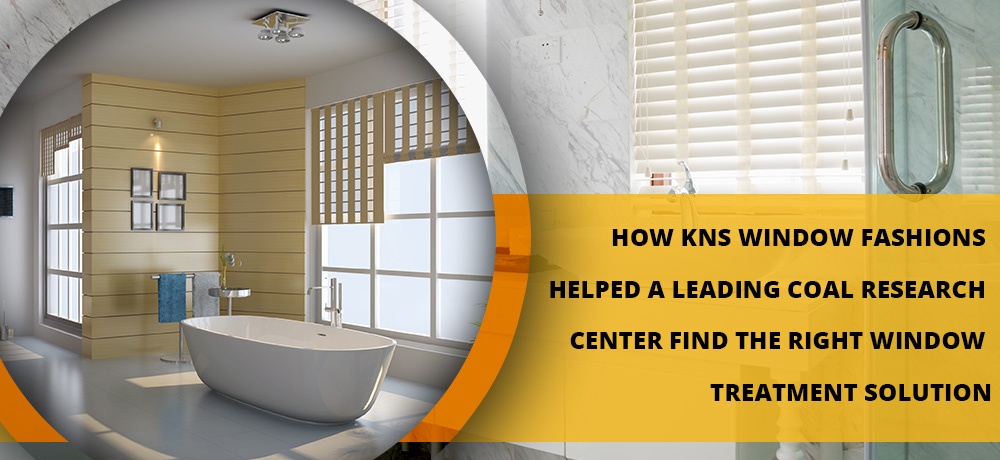 As window treatment specialists in Leduc, Edmonton AB, we help clients choose window coverings that not only reflect their personal style but also fit their space and budget.
In the past thirty-seven years of business, we have installed numerous custom window treatments for homeowners and families in the surrounding area. While every project has a few hurdles along the way, occasionally, we get to work with Govt. organizations or industry leaders that have specific demands and present us with much bigger challenges.
Keep reading to learn about how we helped a leading coal research center find the right window treatment solution.
The Challenge: Installing shower curtains and hardware for a research center with challenging configurations.
We were once requested to supply shower curtains and hardware to Devon Coal Research Center in Devon, Alberta. Devon Coal Research Center houses CanmetENERGY, which is Canada's leading research and technology organization in the field of clean energy.
As a reputed research center, they required a number of high-quality shower curtains installed in their facility. However, the problem was that the showers had many angles and odd-shaped rod configurations. In addition to this, the curtains had to be very durable and washable as they were subject to several different minerals that the staff was working with. Also, the hardware had to be rust-resistant!
The Solution: Choosing durable and industry-friendly fittings and materials.
Due to the odd angles and shapes of the showers, we decided to use stainless steel marine tubing and fittings. This allowed us to configure the angles and shapes necessary for each individual shower and provide the rust resistance required. We also chose a durable polyester fabric treated to limit the growth of bacteria and fungus that was completely machine washable.
While our biggest challenge was finding suitable rods and hardware that could be easily installed and were strong enough for industrial use, we were still able to complete this project within three weeks.
The Bottom Line
As window coverings experts in Leduc, Edmonton AB, KNS Window Fashions can help clients find the right window treatment solution for their space, regardless of the challenges that arise.
For over three decades, we have been providing high-quality custom window treatments and window covering services to clients in Leduc, Edmonton, and Central Alberta. With a range of blinds, shades, shutters, curtains, drapery hardware, bedspreads, etc., we make sure our custom-made products meet our clients' specific requirements and fit their space perfectly.
To get started, get in touch with us by clicking here. To learn more about the products we have to offer, please click here. Or to read what our clients are saying about us, please click here.