Employee Spotlight: Edythe Brown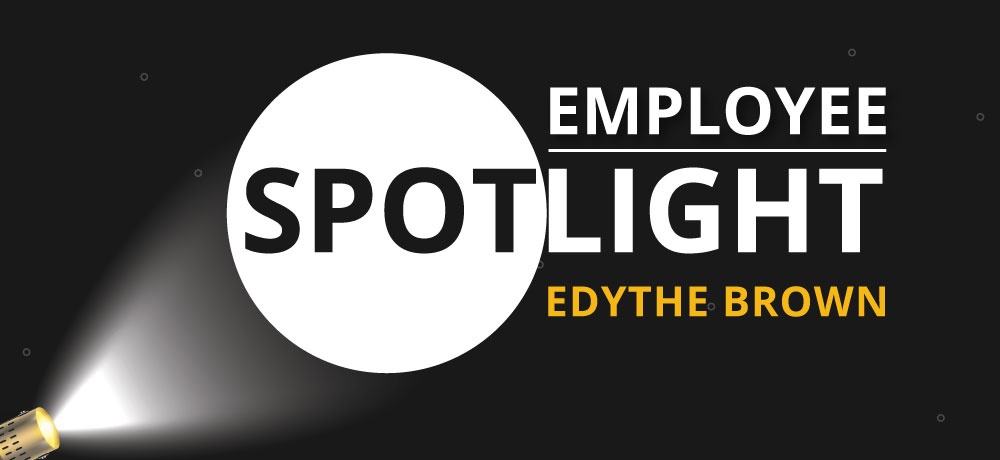 Meet Edythe Brown, the Interior Designer and Sales Manager at KNS Window Fashions. Edythe has been working with KNS Window Fashions for the past thirty-seven years and still has a bright future ahead.
It's tough to put into words Edythe's importance, but the reason we're featuring her on our blog this month is to showcase our appreciation for her efforts. Edythe has already established quite a reputation amongst employees who know her as well as among our customers.
What makes Edythe unique is that she routinely foresees the customer's needs and takes the time to ensure that they're met. If a customer requires a product that we do not sell, she will track it down and provide them with the information needed so that the customer can find the correct vendor.
Edythe brings tremendous value to our company as she has extensive knowledge of the products we sell, many years of experience in the field, and a diverse skill set.
Her communication skills and attention to detail are second to none. Her excellent drafting skills allow her to provide customers with scale drawings of their window coverings. She also follows up after a sale to ensure complete customer satisfaction.
Edyth invariably goes the extra mile, takes the initiative to help customers, and makes KNS Window Fashions look good.
Edythe has genuine care and love for KNS Window Fashions, and we absolutely love the integrity and dedication with which she works.
When we asked her about why she loves working with us, she grinned and said: "My customers are important to me, and I will strive to make decorating easy and affordable for them."
Just like Edythe, at KNS Window Fashions, we focus on providing exceptional customer service and quality window treatments at affordable prices. We offer blinds, shades, shutters, draperies, and other custom window coverings to clients in Leduc, Edmonton, and central Alberta. So, the next time you're looking for window treatment specialists in Leduc, Edmonton AB, get in touch with us by clicking here or visit our website.