How To Measure And Install Your New Window Coverings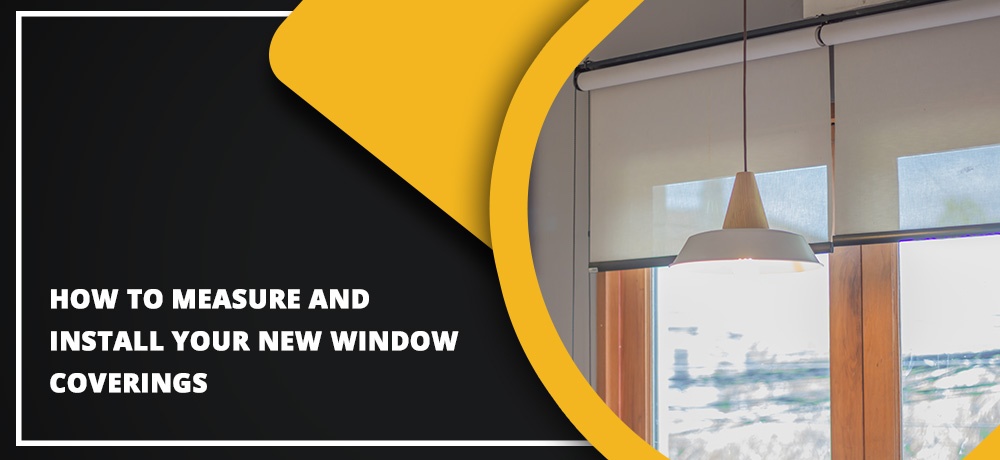 Whether you're interested in swapping for room brightening shades, upgrading to a more durable material, or simply desire a different color to match your new décor, taking accurate measurements is crucial for properly-fitting coverings. While this may seem easy, it can turn tricky if you don't know where to start and how to measure your window coverings. Fortunately, we're here to help you get the perfect fit.
To ensure you have the right measurement, KNS Window Fashion has explained a few steps you need to follow. Keep reading to see what they are and how you can use them to measure and install your new window covering.
1. Measure with a metal tape
To begin, always use metal tape when measuring for new window coverings. Metal tape measures provide the most accurate results and can survive more wear and tear than other tapes.
2. Measure the tight width and height
If you want the blinds to sit inside the window casings, always measure the inside tight width then the inside tight height of the window casings. Deduct ⅜ of an inch off the width when ordering your blinds.
3. Measure both the width of the window and the height of the window
If you are installing the blinds on the window frames, it is essential to measure the width and length of the window frames for accurate placement of your window covering.
4. Have enough brackets and fasteners
Once your blinds have arrived, start by unpacking the materials (brackets, clips, etc.) that should be included. Make sure that you have enough brackets and fasteners before beginning the installation.
5. Mount the brackets (inside mounting)
If your shade has end-mounted brackets, mount these at the top left and right corners of the window casing. Any possible center support brackets should be spaced evenly along the top as required. Some blinds are supplied with ceiling-mounted brackets that are installed on the top window casing. Install these about two inches from the edges and space center supports evenly along the width of the shade. It is a good idea to mount the front lip of the brackets with the front edge of the window casings. This will help with clearance issues that may arise with window cranks or locks on the windows.
6. Install the blinds
Simply slide the blind into the end mount brackets or snap the shades into the ceiling-mounted brackets. Make sure that you center the blind so that there is an even gap on each side.
If you need more help with installing your new window coverings, reach out to KNS Window Fashion. We are window treatment specialists serving Leduc, Edmonton, AB, and have been providing professional workmanship and quality window treatment products for more than thirty-eight years. We help you choose window blinds, shades, shutters, and other custom window coverings that reflect your style and enhance the beauty of your home or office across Leduc, Edmonton, Spruce Grove, Calmar, Millet, and the surrounding areas. For more tips and assistance while installing your window coverings, reach out to KNS Window Fashion.
To learn more about our services, please click here or get in touch with us by clicking here.